June's Finished Baby Quilt
I had some good Block Lotto email this morning, from June, including this photo.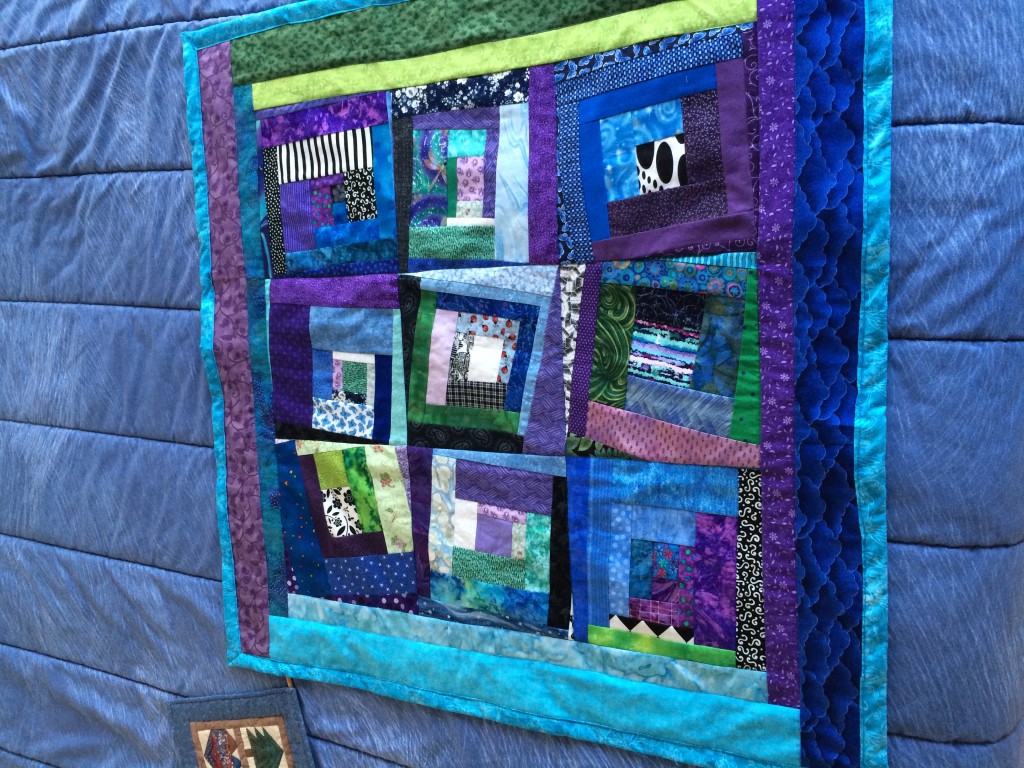 She shared this finished quilt, made from blocks won in 2011–our year of liberated blocks–and had this to say about it:
I have been using my Block Lotto wins in several currently unfinished projects, but this summer, finally finished a little baby quilt with some of my winnings from March 2010!

We added simple stitch in the ditch straight line quilting on all the seams. Added about 2 inches by wrapping the extra backing fabric around the extra batting to make the binding. This was much easier than the more (I think) typical quarter inch binding!

The colors are beautiful, the blocks are great.

Feels wonderful to have a finish.

Thank you for all your work on the Block Lotto and thank you again to the ladies who made these blocks!