One Snail Trailing along
I wanted to be sure I remembered to post at least the first one! I hope there will be more, but last month I forgot to post the extras! Here's my first beautiful snail trail – just love this color combination.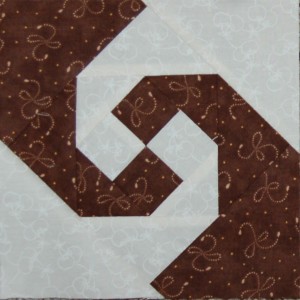 I have one just like it for my mystery quilt.