Sophie's Samplers – Snail's Trails
I've finished my blocks for the pair of samplers I'm making with this year's blocks.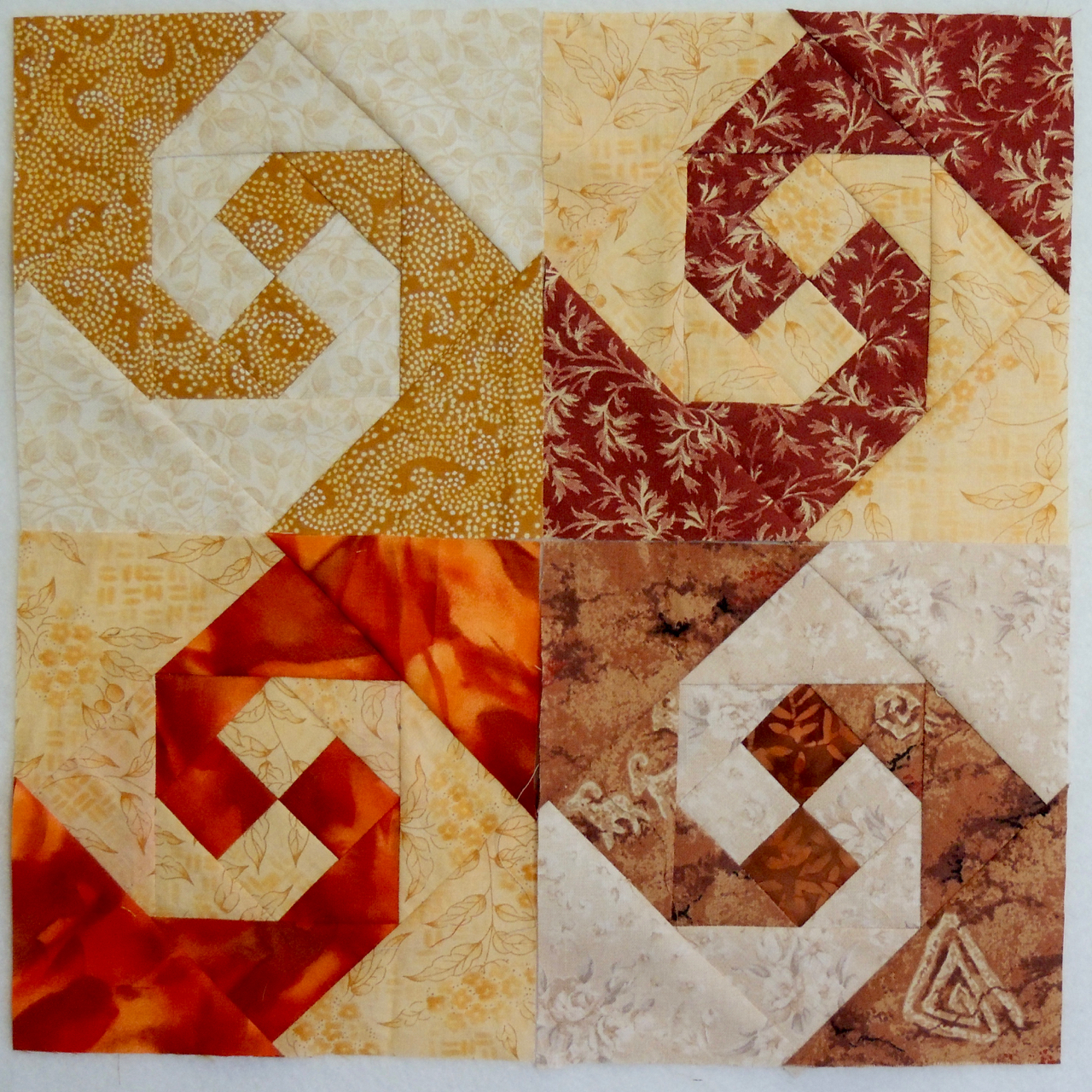 Here are my blocks for the scrap happy graduated sampler. Because I plan to put them in the upper right corner, where they will be surrounded by scrappy red and orange setting rectangles, I choose warm "browns" and used a light gold for some of the alternate color.
I also started cutting some of those red and orange rectangles for the setting from my stash so I could see how the upper corner of the quilt might look.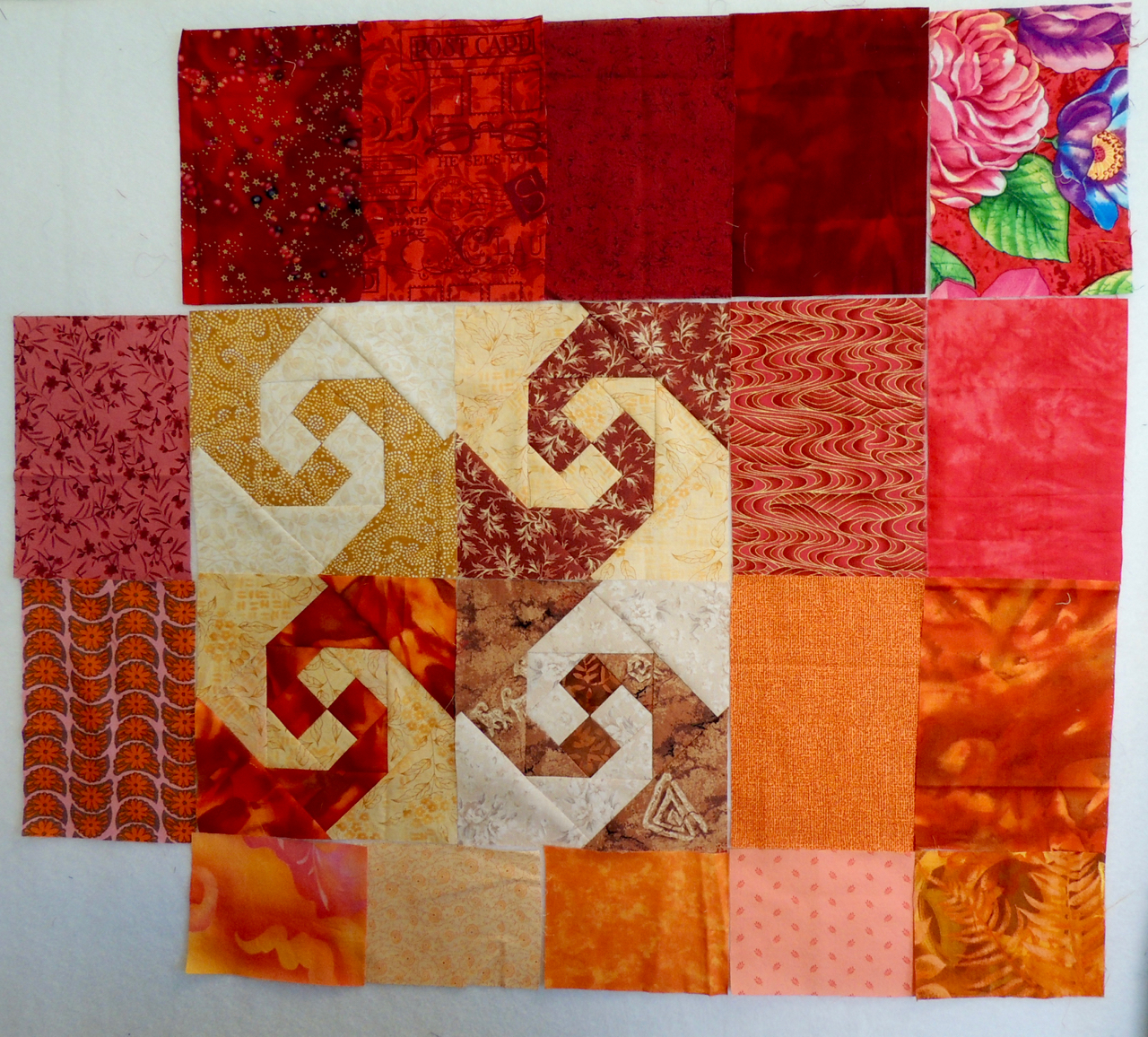 For my Old MacDonald's Mystery Sampler, I decided to imagine a southwest landscape as my color inspiration and for my "ground cover" chose lighter browns and sage-y greens.
FYI, the quilt design for the mystery sampler is definitely NOT southwest inspired … I just decided to use what I see around me as color inspiration for my quilt, constrained by what I can find in my stash 😉