May 2016 Recap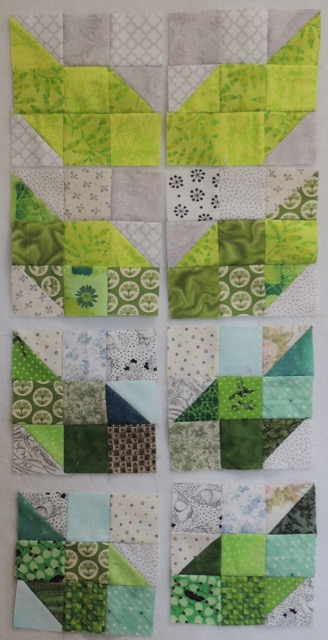 In May, 27 quilters made 160 scrappy Green Leaf blocks (as 80 pairs), which were won by Karen N in South Africa, Wendy in Connecticut, USA and Barbara S., on the other side of the US in Oregon.
These are the 4 pairs of blocks that I made.
Complete guidelines and links to the block pattern are in this post:
The tag for ALL blog posts about this block is leaf.

This post will serve as the archive of blocks made, who made them and who won them.
Block Pairs entered into Drawing:
Barb P – 4
Barbara S – 1  *** WINNER #3 ***
Carol – 2
Cathy L – 5
Christa – 1
Debbie – 5
Julie P – 5
Karen N – 3  *** WINNER #1 ***
Kathleen – 2
Kathy S – 5
Kristin – 5
Laura – 5
Linda – 4
Margaret – 3
Moira – 2
SuKay – 5
Susan – 1
Wendy – 2  *** WINNER #2 ***
Block Pairs donated (no chances in Drawing): 
Ginny – 1
Glenna – 1
Kathie – 1
Maree – 2
Nann – 3
Peggy – 1
Robin – 3
Sophie – 4
Teresa – 4