Love my mailman
Many Dutchman's Puzzle blocks have already arrived from Ginny, Karen B., Kathie, Kathy S. Marianne, Peggy M, and Nann. Sashing fabric has been purchased already and I am anxious to get started.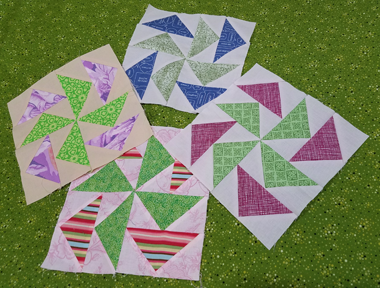 While waiting, I have made 3 Broken Dishes for donation since I just won. There will be more of these, I have lots of blues.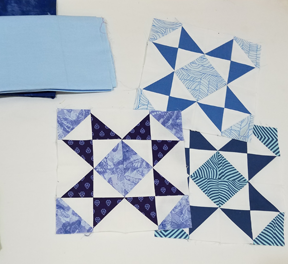 While searching my stash & scraps for some "Greenery" last month, I began to wonder why we never seem to have any of the color of the year. I only had one small piece that was actually Greenery green. And Kona's Flamingo Pink? Did anyone already have that color? Is that be part of their marketing plan or was there a dye surplus this year? Will we ever see
Announcing The New Fabulous Kona Color of the Year!