Cool Ladder–under the wire!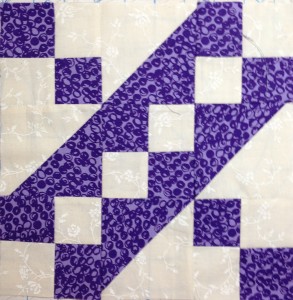 Hello all. I  had been active in Block Lotto during the Liberated year, but a combination of terrible hand eczema and work craziness kept me away from the sewing machine (although I was still following your beautiful creations).  Hopefully I'll be able to contribute more frequently.
One of the things I love about Block Lotto is that Sophie inspires me to try blocks I had found intimidating–like this one!