Grow Your Blog Party
Earlier this month, on impulse, I added the Block Lotto to the Grow Your Blog party.  If you have come here as a result, welcome to the Block Lotto.  If you are a regular here or have recently joined, I've updated some of the general information and you may find something of interest here, too.
A simple description of the Block Lotto is that of a home for a monthly online activity for quilters. We make blocks from a specific pattern following the monthly guidelines and post photos of them for a chance to win a set of fabrics.  This month we are making these 7 by 14 inch double chevron blocks in combinations of purple, brown and light to medium gray with white. 

You can read more about how the Block Lotto works and how to play with us by following these links:
Blocks we've Made, month by month, year by year (includes links to block patterns)
Call it ego, but I think of the block lotto as more than just a blog and more than making and entering blocks.  Here are some other ways to participate in this community of quilters.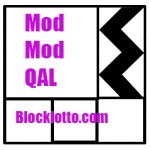 This year, I have designed a quilt using all the block patterns we will make this year and invited everyone to quilt along with me.  I called it the Mod-Mod Quilt-Along: Mod for the Modern feel this year's geometric blocks have and Mod for the Modular approach to designing and making the quilt. The 21-in square modules can be combined to make a quilt in one of six sizes–so you can commit in a very small or very big way … or something in between.  The introduction and January installment of the Mod-Mod-QAL is here: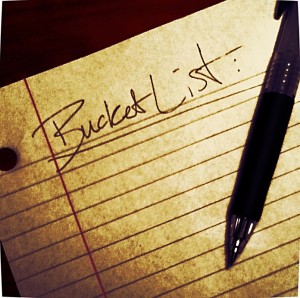 Each month we also have a month-long linky party with a specific topic to prompt bloggers to share their point of view.  In January, I asked everyone to Blog their quilting goals for 2014.
Let's Blog About Quilting Goals
Some quilters don't care to participate in the monthly drawing, but make their own blocks for their own quilts and projects and share them with us. Our Gallery has page after page of quilters eye candy of projects made from lotto blocks won or lotto block patterns which quilters made for themselves in quilts and projects of their own design.
Although I haven't mentioned it in a while–but keep meaning to do so–there is also a Flickr group for projects made from the Lotto Block patterns.
Lotto Block Quilts Flickr Group
If you are a quilter and any of this appeals to you, please stick around.
I'm sorry I don't have a giveaway to offer to new visitors.  As fate would have it, our hand-dyed fabric giveaway ended just hours ago (I plan to post the winner later today).  However, in the way that sometimes one generous act leads to another, we will have another quilter's giveaway next month, so please come back in a week and check it out.
If you are more likely to check into Facebook than your blog feed reader, you can follow the Block Lotto there on it's new page:
And if you'd like to follow the block lotto, scroll down to the bottom of the page for options to subscribe by email or follow with Feedly or Bloglovin.
Discover new blogs in the list at the Grow Your Blog 2014 Party.